If you are looking to buy a home in London but don't think you can afford to, there a number of products available through FIRST STEPS that could make the difference.
The main ways to buy a new home with FIRST STEPS Buy are:
FIRST STEPS Shared Ownership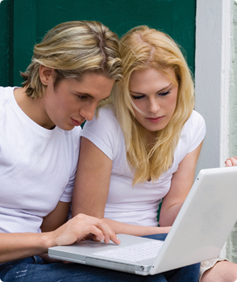 With FIRST STEPS Shared Ownership, you buy a brand new or resale home with a mortgage on a share in that home starting at 25% of the home's full market value. You will also pay a rent, which is initially capped at a maximum of 3%, on the part owned by the developer. FIRST STEPS Shared Ownership is designed so that your monthly housing costs will be approximately 20% lower than if you were to buy the home outright on the open market or rent it privately.
FIRST STEPS Resales
FIRST STEPS Resales are usually previously owned Shared Ownership homes that were built and sold in the past (Shared Ownership has been an option for over 30 years) and are now being sold on a part-buy, part-rent basis by their current owner. FIRST STEPS Resales vary in location, age and design and provide an opportunity to buy an older property in an established community.
FIRST STEPS Equity Loans
FirstBuy
FirstBuy is an equity loan product which gives you the opportunity to buy a new home with the help of up to 20% of the full purchase price. The FirstBuy equity loan will be interest free for the first five years with a charge payable from year six. FirstBuy is available at developments across London from a range of developers building homes in the capital.
HomeBuy Direct
With HomeBuy Direct, you can buy a newly built home on a designated selected development with the help of an equity loan. Your mortgage, savings and any deposit required must fund a minimum of 70% of the total purchase price; the remainder will be paid for with an equity loan of up to 30% of the total purchase price. HomeBuy Direct is a past product, but there are still a handful of HomeBuy Direct developments which will be made available in London this year.